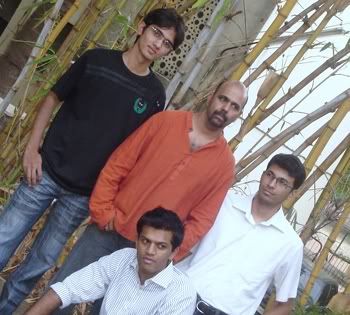 Moon beans,a young band from Pune, plays Classic rock to Pop/folk rock .With some brilliant female and male vocals . the band promises a mix bag of all-genres.
From joni mitchell to rolling stones, jack johnson to Cold Play, to name a few.
Moon beans:
Sanjeev Pandkar : Guitars/voc
Bharghav : Guitars/voc
Sundar : Bass
Rasika : Vocals
Harshad : Keyboards
Ananth : Drums and Percussions
Pin It Now!