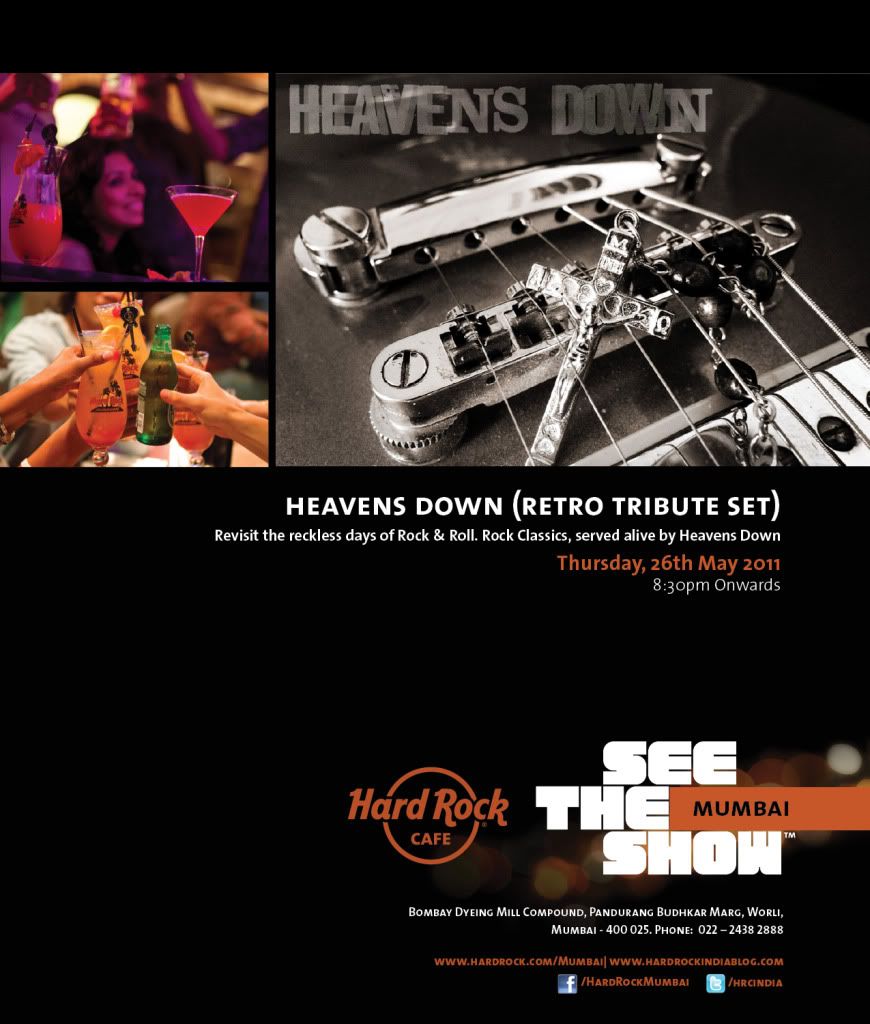 In the chaotic world of rock 'n' roll, in which the lifespan of most bands can be measured in terms of a few years or a few months, HEAVENS DOWN (formerly ASHTORETH) have emerged as one of INDIAN rock's most enduring and respected bands, delivering hard-hitting, personally-charged music for more than a decade.



HEAVENS DOWN

is about the struggles that have taught them how to gain their independence and live the Rock n Roll of life on their own terms.

The Bands remarkable resilience is largely a reflection of the fierce determination and never-say-die tenacity thats driven MANJIT JOSEPH, guitar extraordinaire and founding member of HEAVENS DOWN for much of his life.

In the early 1990s, the band confronted that era's confused, grunge orientated restlessness, building an impressive body of edgy, uncompromising rock 'n' roll that retains its emotional resonance more than 10 years after the band's formation. Such standards as "Just Too Much" "Falling Down" "Risky Rascal Rock n Roll Star" stand amongst Indian Rock's most indelible anthems.

HEAVENS DOWN is an uncharacteristically tight band. Their aggressive image co-exists with a thoughtful lyrical stance that challenges mainstream values and counterculture platitudes alike.



Facebook Event Page




Pin It Now!