We will be paying tribute to "Rolling Stones" at Hard Rock Cafe on Wednesday 19th January!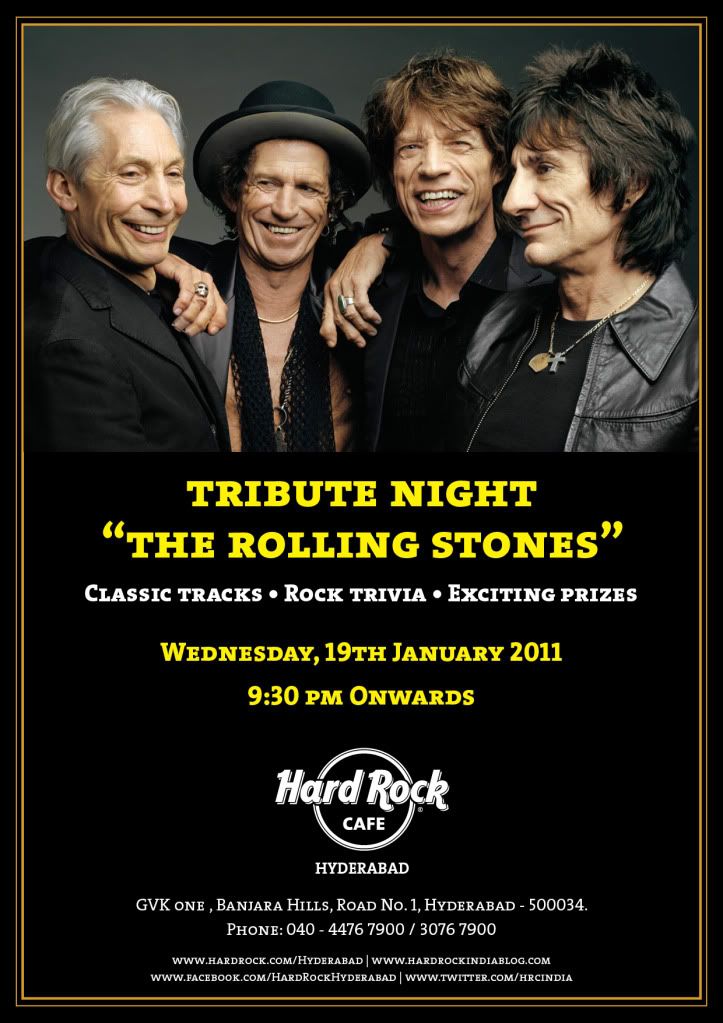 The Rolling Stones was formed in London in April 1962 by guitarist and harmonica player Brian Jones, pianist Ian Stewart, vocalist Mick Jagger and guitarist Keith Richards. Bassist Bill Wyman and drummer Charlie Watts completed the early lineup. Rhythm and blues cover songs dominated The Rolling Stones' early material; they are credited for raising the international regard for the more primitive blues typified by Chess Records' artists such as Muddy Waters who wrote "Rollin' Stone", the song after which the band is named. Unconcerned with being authentic blues stylists, from the start the Rolling Stones have played rock and roll, and have written and recorded in many genres.
After gaining popularity in Europe, The Rolling Stones became successful in North America during the so-called British Invasion of the mid 1960s. They have released 22 studio albums in the United Kingdom (24 in the United States), eight concert albums (nine in the US) and numerous compilations; their worldwide sales are estimated at more than 200 million albums.
Facebook Event Page
Pin It Now!