Here are some pictures from Ladies Rock Night at Hard Rock Cafe Bengaluru!!
On facebook
Pin It Now!

Here are some pictures of Junkyard Groove Performing Live at Hard Rock Cafe New Delhi!
On Facebook
Pin It Now!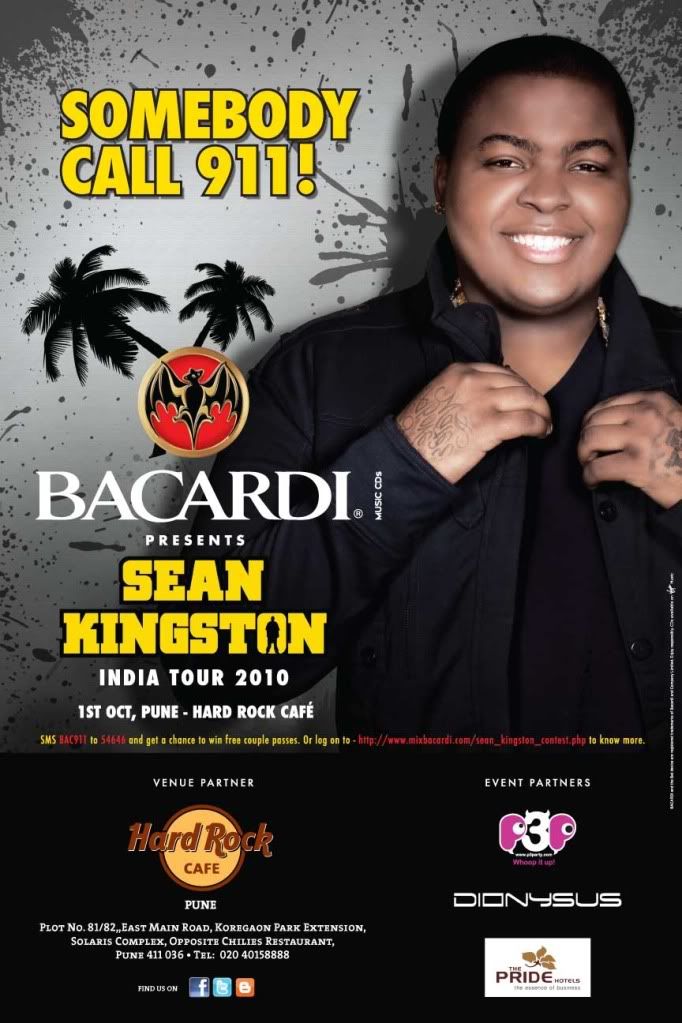 It's summer 2007 and there is a song blaring from every radio station, car and cell phone within earshot…"You're way too beautiful, girl…" starts the song. What song is that? Who is that artist? The world would soon come to find out. It was the teenage Sean Kingston and his irresistible, unavoidable tropical tale of love, "Beautiful Girls."
Much has happened since the now 18-year-old emerged last July. In a nutshell, "Beautiful Girls" made history as one of the fastest ascents up the charts ever. Following that, the singer/rapper scored two more top ten hits including "Me Love" and "Take You There." He has sold more than three million digital singles, more than three million ringtones and has toured with artists like Gwen Stefani, Chris Brown and Kelly Clarkson.
His self-titled debut Sean Kingston was certified Gold by the RIAA in March, 2008. Sean was also featured on Natasha Bedingfield's recent hit "Love Like This;" in fact, his own "Take You There" and "Love Like This" climbed the radio and iTunes charts together giving him back-to-back hits in January. His pop star status and universal appeal was noted by the Kidz Bop franchise as well as both "Me Love" and "Beautiful Girls" appear on the, best-selling Kidz Bop, Vol. 13 released in February '08.
Also, in February 2008 Sean's fourth U.S. single "There's Nothin'" featuring Juelz Santana and The DEY premiered on iTunes. Summer 2008 will see the release Sean's most poignant and personal song – a heartfelt ode to his mother entitled "Dry Your Eyes."
Facebook Event Page
Pin It Now!